Search All Listings
Properties
Results 181 - 184 of 184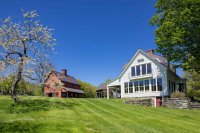 3 Bedrooms   
3 Baths   
2,799 FT2   
217 Echo Ledge - Woodstock, Vermont
.
Location, style, amenities: Just west of Woodstock Village, a hip renovation of a classic white clapboard farmhouse and big red barn, on 91 acres threaded with lovely trails, meadows, pond, gardens (...)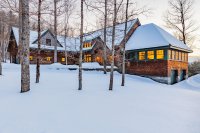 4 Bedrooms   
5 Baths   
5,824 FT2   
336 Stone Bridge - Woodstock, Vermont
.
Room for all, close to town, very private: Stone Bridge is a capacious and thoughtfully-built 2002 5824sf Craftsman Style home set at the end of a private way, with a guest house on a separate lot. (...)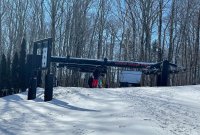 11,163,992 FT2   
Falls Brook - Killington, Vermont
.
Killington CHERRY KNOLL (KCK) is 256 acres of privately held land characterized by diverse terrain with dramatic 'front & center' views sweeping over the face of Bear Mountain. An (...)