Trailside Village
Skiing to and from this perfect Trailside Village location couldn't be better. Trailside Village, a small community of only eleven (11) units (condos and homes) has a unique advantage over other condo developments. The location is just off of Killington Ski Resort's Great Eastern Skyeship Ski Trail. Each unit is very spacious and light and has an air-lock entryway with a storage closet, sauna, woodstove, greenhouse-like living room window, glass slider window-door out to a deck which holds the hot tub and grill. Each unit also has a washer/dryer and a full bath with sauna.
Properties
Results 1 - 2 of 2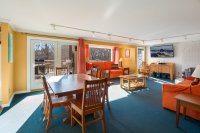 1 Bedrooms   
1 Baths   
991 Ft2   
424 Trailside - Killington, Vermont
.
Ski & Snowboard right from your front door - and have fun doing it! Start your day by clicking in and heading down to the Skyeship Base. This spectacular one bedroom condo sits adjacent to the (...)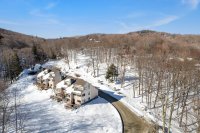 3 Bedrooms   
2 Baths   
1,809 Ft2   
424 Trailside Trailside Village - Killington, Vermont
.
Ski & Snowboard right from your front door - and have fun doing it! Start your day by clicking in and heading down to the Skyeship Base. This spectacular three bedroom, two story condo sits (...)