Ski Country Real Estate Agents
P:

(802) 775-5111 x35

M:

802-558-3846

F:

(802) 773-4671

E:

This email address is being protected from spambots. You need JavaScript enabled to view it.
Meghan is  a licensed Vermont real estate broker who has been working with Ski Country since 2003. Prior to her real estate career Meg held a variety of management positions in the energy industry in Houston, Texas and retired from Shell Oil in 2004. She and her husband Bob moved to Pittsfield, Vermont in 1997 where they live today. With a household full of Labrador's to keep them busy, they enjoy everything Vermont has to offer; skiing, snow shoeing, hiking, tennis and they're doing their best to keep their heads down and not lose balls on the terrific local golf courses!
Meg brings a wealth of sales, real estate experience and enthusiasm to her job. She loves meeting and helping folks sell or purchase a home here in the Killington area. So if you're about to list, buy or lease a home or condo, or simply have a question, give her a call! She'll help you with patience and a smile!
Properties
Results 1 - 3 of 3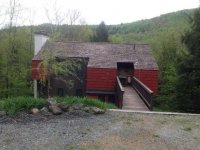 3 Bedrooms   
2 Baths   
1,480 Ft2   
157 Hawk Run Hawk Pittsfield - Pittsfield, Vermont
.
A 3 bedroom, 1.5 bath single family Pittsfield Hawk home on 1.3 acres. Very private location at the end of the road. Updates include - 10/21 installing new $70k 1000 gallon septic system, tank and (...)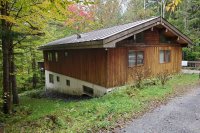 6 Bedrooms   
2 Baths   
2,300 Ft2   
147 Spring - Stockbridge, Vermont
.
This is a well maintained duplex; two (2) 3 bedroom, 1.5 bath units with a wood shed and trash bin on 1.07 secluded acres. Private yet town is within walking distance. You live in the upper level (...)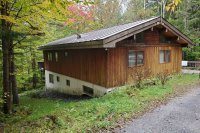 6 Bedrooms   
4 Baths   
2,300 Ft2   
147 Spring - Stockbridge, Vermont
.
This is a well maintained home; 3 bedrooms and 1.5 bath upstairs and 3 bedrooms and 1.5 baths downstairs. There's also a wood shed, trash bin and it's located on 1.07 secluded acres. Private yet town (...)