Ski Country Real Estate Agents
P:

(802) 775-5111 x 25

M:

(802) 558-1118

F:

(802) 773-4671

E:

This email address is being protected from spambots. You need JavaScript enabled to view it.
I have been listing, selling and buying Killington area properties since 1978. My first eleven (11) years, I was trained and educated with the Century 21 system . Prior to leaving Century 21 (Killington office), I was their Top Producer for the State of Vermont for four (4) consecutive years. In 1989, as a partner-broker, created Ski Country Real Estate, where we have been Number 1 in volume dollars and/or sales transactions, since our inception. I am extremely familiar with Killington and service Pittsfield, Stockbridge and Mendon as well. I love the outdoors and help prospective buyers realize there is more to the Killington Ski Resort area than Winter activities. Killington has many on-going activities in the Summer (mountain biking, kayaking, paddle boarding, hiking, golf) and during the shoulder seasons (many events such as the Spartan Race, Death Race, Motorcade, Fly Dogs, etc). I look forward to working with all buyers to help find the right property and to have their dream of a vacation or primary ownership come true. I am dedicated to real estate, in fact, some people think I live at the real estate office!
Contact me for an appointment so I can schedule sufficient time to spend with you. I look forward to working with you. Office: 800-877-5111, ext. 25, Cell: 802-558-1118
'tricia Carter, Broker Ski Country Real Estate, 335 Killington Rd., Killington, VT 05751
Properties
Results 1 - 5 of 5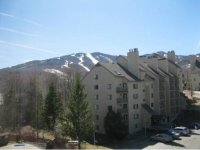 1 Bedrooms   
1 Baths   
613 Ft2   
137 EAST MOUNTAIN RD (MG2E9) - Killington, Vermont
.
RENOVATED - 5TH FLOOR 1-bedroom Unit with lots of light and distant views. Pergo mahogany colored wood flooring, new kitchen appliances, new bath vanity and lighting and new furnishings. Bear skin (...)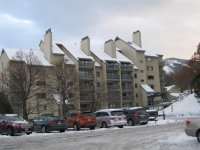 1 Bedrooms   
1 Baths   
613 Ft2   
133 East Mountain Rd (1B9)(cer) - Killington, Vermont
.
Updated unit, nicely furnished, painted & decorated, new appliances, updated kitchenware and kitchen sink has a reverse osmosis water system. Conveniently located to your vehicle & common laundry (...)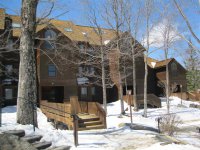 1 Bedrooms   
1 Baths   
634 Ft2   
112 High Ridge Rd, D-4 Highridge - Killington, Vermont
.
Well-located Highridge Unit in Bldg. D. SKI HOME & MTN. BIKE TRAIL, across East Mtn Road from Bldg. D. Winter SHUTTLE BUS service, outside of Bldg. D. Some winter ski trail views from (...)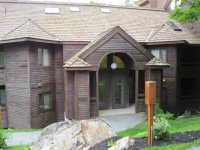 2 Bedrooms   
3 Baths   
1,090 Ft2   
180 HIGHRIDGE RD (J-11) HIGHRIDGE - Killington, Vermont
.
HIGHRIDGE 2-level, 2BR, 2.5BA with a Lock-off Bedrm-bath Suite on main level with jet tub. MAIN LEVEL: Wood Burning fireplace. Kitchen- cathedral ceiling in Dining-Living (on 1-level), door to (...)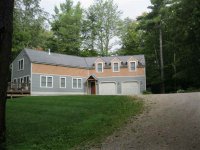 4 Bedrooms   
4 Baths   
3,438 Ft2   
163 LAKEWOOD LAKEWOOD - Killington, Vermont
.
Wonderful renovated top to bottom home with flat accessibility and short drive to Killington & Pico ski areas, kayaking on Kent Pond, nearby to hiking and mountain biking trails. this home boasts (...)